---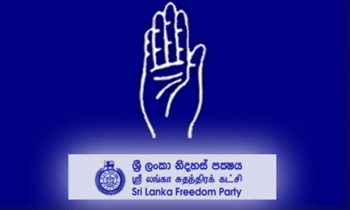 The Sri Lanka Freedom Party (SLFP) resolved to oppose the proposed postponement of the provincial council elections till 2019.
The party's central committee took this decision at its meeting on Thursday with President Maithripala Sirisena in the chair.
The decision was taken despite the UNP-SLFP government having prepared a Bill which provides for hold elections to all nine provincial councils on a single day.
Meanwhile, the North-Central, Sabaragamuwa and Eastern Provincial Councils will end their terms of office by October 1, this year and in the event the proposed Bill is enacted in Parliament, the government will be able to postpone elections to these councils.
The SLFP CC resolved that the elections should be held in February or March next year. For this purpose the party felt that the elections to the provincial councils which are yet to complete their tenure should be advanced.
The SLFP was of the view that postponing elections was affront to democracy and that the elections should be conducted under a mix of the First-Past-the-Post System and the Proportional Representation system. (Kelum Bandara)