---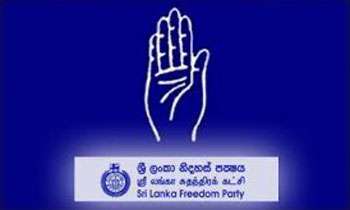 The annual convention of the SLFP will be held at the Sugathadasa Indoor Stadium on December 4 chaired by President Maithripala Sirisena, Minister Dayasiri Jayasekara said yesterday.
Minister Jayasekara said President Sirisena was expected to made a special announcement at the convention to be started at 2.00 pm on that day.
Minister Jayasekara told reporters at the party head office yesterday that though the UNP was in a move to put the blame on the government for the current economic and social woes, the failure in the economic front and the rising cost of living was the result of a chain reaction of global and domestic factors.
"The main contributory factor for the low domestic production was the drought that devastated mainly paddy cultivation and other essential food crops for six seasons continuously. In the meantime, there was a sharp increase of fuel prices in the global market and the increase of the interest rates by the US contributed to the steady depreciation of the rupee against the dollar in addition to low Direct Foreign Investment. There was also the drop of foreign remittances from our expatriate Sri Lankans," Minister Jayasekara said.
He said that the incumbent Mahinda Rajapaksa government was only one month old, but had already given a package of relief to the people under these trying conditions. The domestic fuel prices have been reduced twice and there was also heavy tax cuts on agriculture, personal savings and price reduction of essential commodities.
"Under all these set backs, the government would never fail to its commitments for debt servicing and by next January we will have to allocate US$ 1,775 million for debt servicing and we will not fail in it despite the fact that State revenue has dropped by Rs. 1,200 billion," Minister Jayasekara stressed
General Secretary of SLFP, Prof. Rohana Laksman Piyadasa said the SLFP would field its own candidate for the forthcoming Presidential poll and also contest the all elections as a grand alliance bringing all progressive and anti-imperialist and anti-UNP forces under the SLFP umbrella. (Sandun A Jayasekera)
Video by Damith