---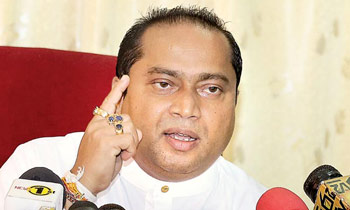 Western Province Chief Minister Isura Devapriya yesterday said that there is a prospect of Sri Lanka Freedom Party (SLFP) joining the Joint Opposition backed Sri Lanka Podujana Peramuna (SLPP) in order to maintain a majority at Local Government (LG) government bodies.
He said that there was no other alternative for these two parties to govern LG bodies where no political party secures a majority.
"There is nothing special in this reunion. The JO is also against the United National Party (UNP) whereas we are also following an anti-UNP policy," he added.
Video by Buddhi