---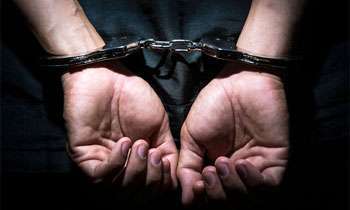 Arsalan Khawaja, the brother of Australian cricketer Usman Khawaja, has been re-arrested on charges of trying to influence a witness in a case in which a Sri Lankan student was arrested and charges dropped later in a fictitious terrorist plot, foreign media reported.
Sri Lankan student Mohamed Kamer Nilar Nizamdeen spent four weeks in jail after being charged with creating a document in connection with preparing for a terrorist act. Nizamdeen, 25, was released on bail in late September and charges were dropped.
Arsalan was previously arrested and released on bail in early December on condition he surrenders his passport and reports to police three times a week.
Arsalan was pulled over while driving in Sydney on December 4. He was charged at the Parramatta Police Station, in Sydney's west, with forgery by making a false document, attempting to pervert justice and lying to police.
Arsalan was re-arrested on Thursday "after allegedly attempting to influence a witness" in the counter-terror investigation, news agency AFP quoted a New South Wales state police spokeswoman as saying.
The 39-year-old has been charged with breaching his bail conditions and influencing a witness. He was refused bail ahead of his appearance in a Sydney court later on Friday.
The notebook, belonging to 25-year-old Sri Lanka-born PhD student Mohamed Nizamdeen, was discovered in an office in the university at the university.
Police allege Khawaja and Nizamdeen were rivals for the affection of the same woman, leading Khawaja to devise the plot which led to his arrest on Tuesday.