---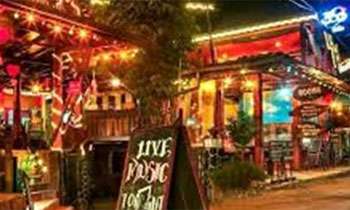 One of Sri Lanka's most renowned tourist attractions set in the cold climes is Ella. This area sadly is fast becoming a town of lawlessness where at least 100 places had been identified as those selling liquor and alcoholic beverages without licenses, the Excise Department disclosed.
A place where no season is applied compared to other popular tourist destinations around the country like Unawatuna, Hikkaduwa, Arugam Bay or Pasikudah, Ella has grown to be an all-season tourist attraction that is visited by thousands of foreigners annually.
A large number of attractive lodging facilities had emerged lately to accommodate the growing number of tourists not to mention the mushrooming liquor outlets to quench the thirst of the adventurous visitors that flock there every day.
The Excise Department had identified over 100 restaurants, bars, clubs and hotels that sell liquor but without a valid license to do so.
A senior Excise official told the Daily Mirror that only eight licensed premises operate in the Ella Town, whereas over 80% of the lodging facilities sell liquor sans a mandatory Excise license.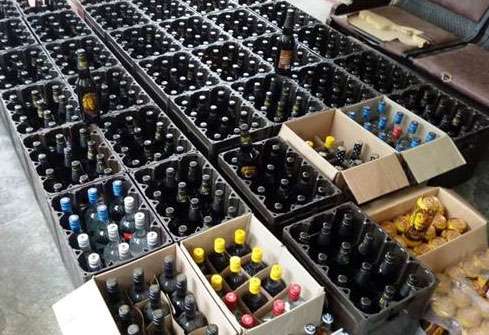 A series of raids were carried out two weeks ago by the Excise Department's Bureau of Special Operations (BSO) flying squad where a number of such places were raided and over 1, 000 bottles of liquor seized.
The situation however, had become worse when the same unit visited the town last Poya (August 25) where five places selling liquor without a license were raided.
On a day when all licensed liquor premises remained closed due to it being Poya, several teams of Excise BSO flying squad got the opportunity to only nab five offenders, five unlicensed places simultaneously within an half an hour, as numerous other places immediately shut down as the news of the arrival of the Excise sleuths spread like a wildfire in the town.
The Excise officials managed to seize 520 beer and wine bottles including foreign liquor from the places that were raided and took five individuals into custody.
It was reported that as these raids were being conducted a local government politician had intervened and asked the Excise sleuths to turn back saying that the Prime Minister had ordered them not to disrupt the way of life of owners of such establishments in Ella.
A large number of representatives of these unlawful liquor selling places had requested for an appointment with Prime Minister Ranil Wickremesinghe recently to discuss the plight they were in and were summoned along with senior Excise officials for an open discussion.
When the Excise Commissioner General expressed the department's inability to let any party sell alcoholic beverages without a valid Excise License under the prevailing law of the country, it was reported Premier Wickremesinghe had asked them to make necessary arrangements to issue these sellers with an appropriate license to legalize their trade, the sources said.
However, the trend seems to be that such sellers prefer to remain unlicensed concerning fewer penalties and other hassles when compared to many legal implications they would have face if they receive a license.
According to sources, when an unlicensed premises is fined a maximum of Rs.125, 000 by the Magistrate's Courts in the area for selling liquor without a license whereas the penalties for licensed premises committing the same offence would be much more and could even go up to Rs.500, 000 for simply violating the license conditions.
Apart from the hassles of bookkeeping and other legal formalities, many such sellers prefer to be unlicensed as they do not have to pay taxes to the state from their unaccounted wealth, the sources said.(Kurulu Koojana Kariyakarawana)