---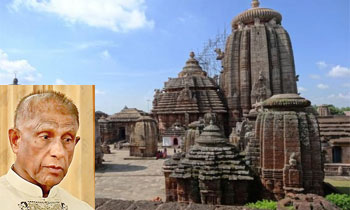 Minister of Buddha Sasana Gamini Jayawickrama Perera, who was in India last month, was not allowed to enter the famous Lingaraja Temple in Odisha, India, Indian media reports said.
According to India's Financial Express, the temple pandas, had refused to allow him entry to temple as he was not a Hindu. "They did not relent even after he clarified that he was a devout Buddhist," it said.
Minister Perera relayed his experience at a conference organised by the Kalinga International Foundation at Bhubaneswar, to an embarrassed audience.
The foundation's chairman, former foreign secretary Lalit Mansingh, apologised profusely on behalf of his state, it added.