---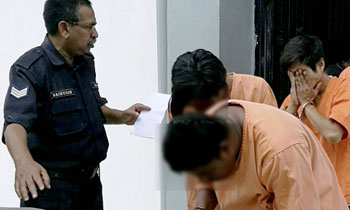 Malaysian police have detained a Sri Lankan (27) and an Indian (30) in connection with the death of their Sri Lankan friend at an estate off Jalan Sidam Kiri in Malaysia, the Bernama reported.
Initial police investigations revealed that the body of the 49-year-old victim, believed to have been bludgeoned with a stone, was found in Padang Buluh Estate at about 10.20pm.
Kuala Muda police chief ACP Md Zukir Md Isa said police believe there was an argument between the victim and the two alleged assailants, a day before the body was found.
He said that at about 9pm on Thursday, the victim was contacted by his wife in Sri Lanka through a video call before two men arrived at the scene.
"Using a concrete stone, the duo is believed to have struck the victim's head from the back, causing him to die on the spot," Md Zukir added.
The body was sent to the Sultanah Bahiyah Hospital in Alor Setar for a post-mortem.