---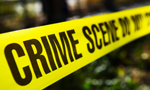 A Sri Lankan migrant housemaid in Oman had been found murdered in a city, out of Muscat, the Capital of Oman, Sri Lanka Foreign Employment Bureau officials said.
They said that the housemaid was not registered with the Sri Lanka Foreign Employment Bureau (SLFEB).
Foreign Employment Minister Thalatha Atukorale told the Daily Mirror that the Ministry was coordinating with the Omani Police and the Sri Lankan Mission in Oman to get more information into the death of the housemaid.
According to reports, the housemaid had been murdered by slitting her throat few days ago.
Minister Athukorala said the Sri Lanka Foreign Employment Bureau could not take up the responsibility of bringing back the body since she had not been registered with the SLFEB.
"Despite our unwavering effort to educate the Sri Lankan women on hazards of migrating to overseas via unregistered agents, it seems to be continuing. Some of them are still going for overseas without following the proper channels at the Bureau. It makes us very difficult to contact them in times of emergency," the Minister said.
However, she said according to the reports received so far, the woman had been allegedly murdered by a Pakistani man, after a dispute between them about a clandestine affair of the woman with another man.
However, Ms. Atukorale said the details were yet to be confirmed by the Sri Lankan Ambassador in Oman Mr. Padmanadan.
The Foreign Employment Bureau implemented a regulation, with effect from January 1 that the Bureau would no longer make any effort to bring back Sri Lankan housemaids from abroad, if they had not registered with the Bureau prior to their departure.
With this regulation, any housemaid, who had gone abroad for employment without registering with the Bureau, would not be brought back at state expense even in case of ill health, mistreatment by employers or their bodies, in case of death. (Piyumi Fonseka)