---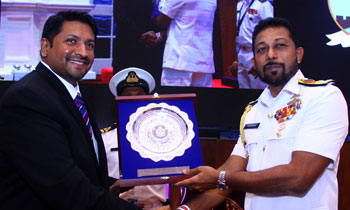 Maritime stakeholders should focus their attention on a greater maritime visibility for enhanced maritime security cooperation with friendly nations, said State Minister of Defence, Ruwan Wijewardene who was the Chief Guest at today's 8th Galle Dialogue.
At this event organized by the Sri Lanka Navy, he said the maritime domain and its affairs have today become one of the crucial factors with the ability to decide and influence the present as well as future affairs to a greater extent.
"Sri Lanka's strategic location in the Indo-Asia Pacific region is fast becoming the centre of gravity in world affairs. With the advantage of the unique position of the Sri Lanka in the Indian Ocean, we are looking at the future with great expectations to regain our maritime glory in the Indian Ocean by promoting mainly trade and tourism," the state minister said. "As no nation is capable of addressing challenges and threats in the maritime domain in isolation, Sri Lanka too seek cooperation and assistance from all nations to ensure that the Indian Ocean is kept free from all threats and challenges."
Navy Commander Vice Admiral Travis Sinniah said despite the many advances made in maritime surveillance and intelligence gathering, the oceans were still exploited for a number of illegal activities both by State and non-State actors.
Delivering the welcome address, he said that it was time to reach a consensus on cooperation among states to share information in creating the finest real time picture of what is happening in the oceans of the world.
"In today's economy, the oceans have an increased significance requiring all countries to be able to participate in the global market place. Shipping is the heart of the global economy, but it remains vulnerable. International commerce could be at risk at the key trading hubs as well as at the strategic choke-points," the Navy Commander said
The Commander said the right of vessels to travel freely in international waters, engage in innocent transit passage with access to ports was an essential element of international security.
He said as an Island, Sri Lanka's maritime well-being had been vital throughout the nation's history.
"We recognize the requirement to establish a common Maritime Domain awareness organization worldwide with an integrated information-sharing grid, aiding in detecting and tackling threats emanating from the sea in real time," the Navy Commander said.
He said this year's theme which was "Greater Maritime Visibility for Enhanced Maritime Security", focuses on the challenges faced by maritime law enforcement agencies that endeavour to maintain a high degree of surveillance and enhanced maritime domain awareness.
Local and foreign scholars and experts in naval and maritime affairs representing 51 countries including India, China, Japan, Britain and the USA along with 12 international organisations are taking part in this year's two-day conference.
Former president Chandrika Bandaranaike Kumaratunga, the CDS Admiral Ravindra Wijegunaratne, the Commanders of the Air Force, Army and the IGP Pujith Jayasundara and several senior government and military officials also attended the opening ceremony. (Darshan Sanjeeea)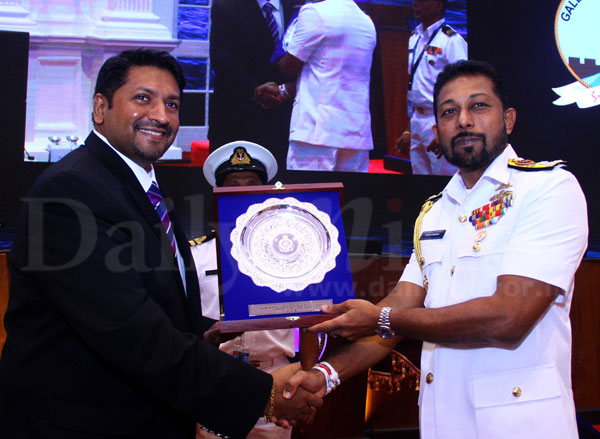 Pic By Pradeep Dilrukshana