---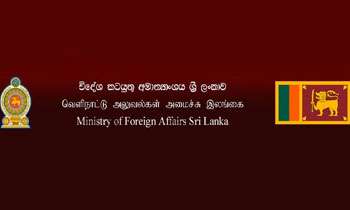 The Ministry of Foreign Affairs (FAM) in a statement said the Sri Lanka High Commission in Malaysia is working closely with the relevant Malaysian authorities over the detention of 131 Lankans taken into custody when the Malaysian police intercepted a tanker believed to be bound for Australia and New Zealand.
It said the Royal Malaysian Police Special Branch had confirmed that 131 persons believed to be Sri Lankans have been detained at Tanjung Gamoh, Sedili, in Johor Baru on 1 May 2018.
The ministry said out of the 131 persons, 127 were arrested under the Immigration Act 1959/63 and presently detained at Pekan Nenas Immigration Detention Centre in Johor Baru.
The remaining four peoplewere arrested and detained under the Anti-Trafficking in Persons and Anti-Smuggling of Migrants Act of 2007.
"At present, investigations are still underway, and officials of the Sri Lanka High Commission in Malaysia are working closely with the relevant Malaysian authorities in this connection. While the identities of the 131 persons are still in the process of being determined, initial information indicate that 43 of the 131 persons arrested hold identity cards issued by the UN Refugee Agency (UNHCR)," it said.
It also added that further information regarding the individuals arrested will be shared when available, and as appropriate, respecting the need to ensure that information thus shared does not jeopardize the investigations that are presently underway.
International media reported that authorities halted the modified tanker on Tuesday (1) off the coast of southern Johor state on May 1, Malaysian National Police Chief Mohamad Fuzi Harun said in a statement Saturday.
According to foreign reports the immigrants included 98 men, 24 women, four boys and five girls.