---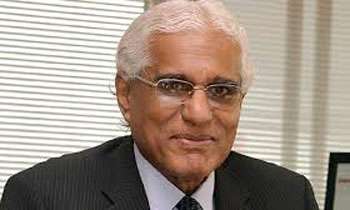 The country is currently facing a non-righteous debt situation and it could lead to a debt crisis if not tackled early, Governor of Central Bank Indrajit Coomaraswamy said.
The Governor made these observations when he testified at the Presidential Commission of Inquiry (PCoI) on irregularities at SriLankan Airlines, SriLankan Catering and Mihin Lanka on Wednesday (7).
He told the Commission that his colleagues in the debt department were capable of managing the situation but highlighted that it is the duty of each citizen to be aware of government policy.
Mr. Coomaraswamy added that every citizen should act in line with government policy and people should elect MPs those who are cautious enough to handle financial matters as their representatives.
"I am not referring to any government, in particular, it's been the case ever since we received independence," Coomaraswamy said. (Yoshitha Perera)