---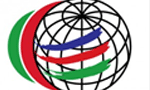 Sri Lanka and 46 other countries including Bangladesh, Bhutan and the Maldives, which represent the Climate Vulnerable Forum (CVF) had discussed the need to skip fossil fuel stage and move directly on to green energy, the Independent reported.
The article published on the Independent on Saturday said the CVF countries had used the UN Climate Change Conference held at Marrakech in Morocco earlier this month to discuss how they would skip the fossil fuel stage.
The meeting was convened to discuss ways each country would meet the fossil fuel reduction targets which had previously been agreed at the 2015 Paris conference.
For the industrial nations of the world, the focus was how to turn coal-based economies into green ones. But for many nations who have yet to fully industrialise this is not a problem.
Members of the CVF are some of the poorest nations on earth and they are also amongst the countries most vulnerable to effects of climate change.
Afghanistan, Burkina Faso, Bangladesh, Barbados, Bhutan, Congo, Colombia, Comoros, Costa Rica, Dominican Republic, Ethiopia, Fiji, Ghana, Gambia, Grenada, Guatemala, Honduras, Haiti, Kenya, Cambodia, Kiribati, Lebanon, Saint Lucia, Sri Lanka and Morocco are some of the member countries of the CVF.
According to Science Alert this is known as 'leap-frogging' in economics. For instance this already happens in developing countries which leapfrog the stage in which landline telephones are installed, and citizens' first phones are mobile phones.
The CVF intends to apply this to their fuel usage. What the CVF call 'the Marrakech Vision', is hoping to meet 100 per cent domestic renewable energy production as rapidly as possible, while working to end energy poverty and protect water and food security, taking into consideration national circumstances.
The goals will be reassessed in 2020.