---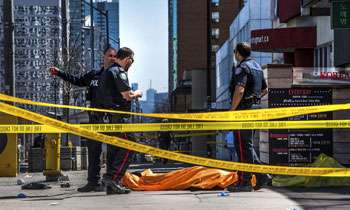 Identified victims of the Toronto incident did not include any Sri Lankans at present, the Ministry of Foreign Affairs said today.
Issuing a statement, the Ministry said it had seen news alerts and social media posts regarding a Sri Lankan woman who was a victim of the incident which took place on Monday.
"The Consulate General in Toronto is working closely with the Canadian authorities including the Toronto Police. Names of the victims identified and confirmed by the relevant Canadian authorities at present do not include Sri Lankan citizens. We will continue to engage with the relevant authorities and will share confirmed information when available," it said.
A rented van plowed down a crowded Toronto sidewalk on Monday, killing 10 people and injuring 15.