---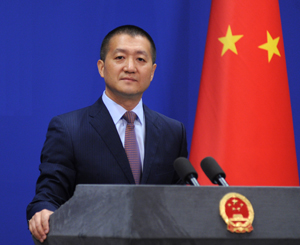 Sri Lanka can count on China as its most sincere and reliable partner for cooperation in Sri Lanka's pursuit of development, Chinese Foreign Ministry Spokesperson Lu Kang said.
Addressing the weekly news briefing on Tuesday, he said in the past two years, the two-way trade volume had grown at a double-digit rate against the sluggish background and China had become Sri Lanka's 2nd largest source of tourists.
"Regardless of the changing international situation, Sino-Lanka strategic partnership will continue to move forward," he said.
Responding to a question whether the new Sri Lankan Government would take more Chinese-investment projects in the wake of Chinese Foreign Minister Wang Yi's visit, Kang said the two sides agreed to carry forward traditional friendship, consolidate political mutual trust, and promote practical cooperation.
He said the two countries should act upon the important opportunity to follow in the direction of jointly building the 21st Century Maritime Silk Road and drive economic development and infrastructure building of Sri Lanka's near-port areas.
"This could be achieved by implementing flagship projects, including the Colombo Port City project and the Hambantota Project, to enhance Sri Lanka's capability in independent development and realising common development goals," he said.