---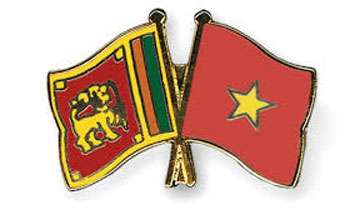 Sri Lanka and Vietnam reaffirmed the commitment to further consolidate and advance bilateral political and economic cooperation during the third meeting of Sri Lanka -Vietnam Political Consultations, the Foreign Affairs Ministry said.
It said the Sri Lanka delegation was led by Foreign Affairs Ministry Additional Secretary, Sumith Nekandala and the Vietnam delegation by Deputy Minister of Foreign Affairs, Dang Dinh Quy.
"A wide range of matters in the areas of mutual interest and ongoing programmes in the fields of agriculture, fisheries, education and training, trade and investment, culture and tourism were reviewed and discussed. The two sides stressed the significance of continuing to work together at regional and multilateral fora for advancing shared interests and on mutually-important issues. Also, Mr. Quy called on Foreign Minister Tilak Marapana on April 11. An MoU between the Foreign Ministries of Sri Lanka and Vietnam, inked in October 2011, paved the way for enhancing bilateral cooperation through political consultations," it said.