---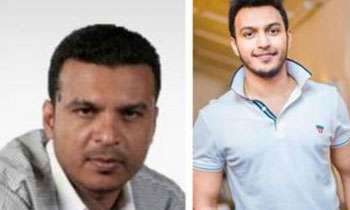 Counsel Shabdika Wellappili, who went to Dubai yesterday to represent well-known singer Amal Perera and his son Nadeemal, said the Sri Lankan Consulate in Dubai had rejected a request made by him to allow his to appear for them on behalf of the Sri Lankan Government.
Speaking exclusively to the Daily Mirror the Counsel said the request was rejected because it did not think it appropriate for him to be allowed to appear just for two of the accused.
The Consulate office in Dubai yesterday said about 6, 000 Sri Lankans had been sentenced and were in police custody for various offences. "The Dubai Consulate office claimed that, if the Consulate office appears for these two individuals when the investigations are still going on, it would be unfair to the remaining Lankan nationals who were facing charges in the emirate," Counsel Wellappili said.
He said, he is to meet Amal Perera and his son with the police and would hope to have discussions with the lawyers who appear from the Dubai Government about the future action to be taken against his clients.
When asked about Counsel Udul Premaratne, Lawyer Wellappili said he did not meet him in Dubai, neither did he know why he had come there in the first instance. He maintained that it was he who was called to Dubai to represent the family of Amal Perera and his son. (Indika Sri Aravinda)