---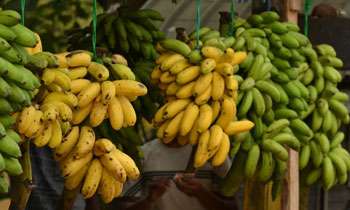 The agricultural ministry had signed an agreement with China in 2016 to export more than 10,000 tons of bananas but it had failed to export at least a kilo of bananas after two years, former Agricultural Ministry Additional Secretary Dr. Subaheenkenda said yesterday.
He told Daily Mirror that according to the agreement, the agricultural ministry was to send a list of 150 banana cultivators to the Chinese government and added that however, it had failed to prepare a list as yet.
According to the agreement, Chinese government had ordered Ambun, Ambul and Kolikuttu varieties from Sri Lanka.
When asked about the matter, agricultural ministry secretary B. Wijeratne said the ministry could not supply the varieties demanded by China and said they were still studying the matter.
Dr. Subaheenkenda said the Chinese government had agreed to provide market opportunities for papaw, pineapple, mango and Rambutan as well. (Indika Sri Aravinda)