---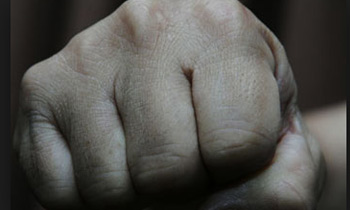 A police sub inspector was admitted to hospital after an unidentified motor-cycle gang attacked him on Wednesday (26) night at Wallimadam, Thunnalai in Jaffna, Nelliadi police said.
The victim SI Thinduraja was beaten on his head while travelling home from the police station. The four member gang had come on two motor cycles obstructed the SI's motor cycle before assaulting him.
However the SI was not injured seriosly as the impact since he was wearing a helmet.
After being assaulted the SI had run into a forest nearby and later admitted himself to the Chavakachcheri hospital.
His condition is not serious according to hospital sources.(Romesh Madushanka)