---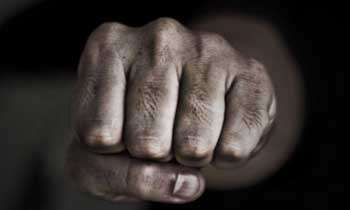 Three police officers including a Sub Inspector (SI) were injured when a group of sand miners assaulted them and tried to run them over with a tractor at Keppely in Jaffna.
Police said the SI and three police constables of the Kodikamam Police station had left for Keppely on Monday on a tip off, to arrest a group of individuals who were engaged in illegal sand mining at the Keppely lagoon.
When approached by the police, the driver of the tractor had driven towards the police officers in a bid to escape, subsequently running over the arm of the SI, police said.
Suspects at the scene had then assaulted the police constables when they tried to rescue the SI.
However, the police officers had taken the tractor into custody even though the three suspects had fled the scene.
The SI and the two constables were admitted to the Chavakachcheri Hospital.