---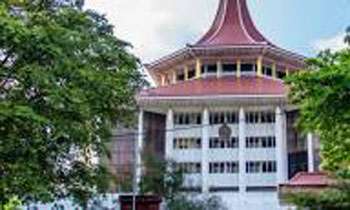 A fuller Bench of seven Supreme Court (SC) Justices today unanimously ruled that President Maithripala Sirisena's decision to dissolve parliament on November 9, before the completion of four and half years, was unconstitutional and illegal.
The highly anticipated judgement, delivered before a packed court of lawyers, MPs and journalists, further upheld that the President's action was an arbitrary Executive act which had violated the fundamental right of 'equal protection of the law'(Article 12(1)) of the Petitioners.
Chief Justice Nalin Perera, Justices Prasanna Jayawardena, Priyantha Jayawardena, Vijith K Malalgoda, Buwenaka Aluvihare, and Murdu Fernando (six Justices) agreeing in one judgement decided that the President had violated the Constitution and exceeded his legal limits by dissolving the parliament. The Judgement held that the President had violated the rights of citizens and parliamentarians, and ordered that the gazette proclamation be quashed and pronounced null and void. The Bench also ruled that the said proclamation was null and void, and had no force or effect in law.
Justice Sisira de Abrew, while agreeing with the CJ's judgement, gave a separate judgement saying that under Article 70(1) of the Constitution, the president could not dissolve parliament before four and half years at his own will, or without a two-thirds resolution being passed by parliament. And he declared that the proclamation made dissolving parliament on November 9, 2018 by the President be void 'ab initio'.(S.S. Selvanayagam, Farook T. Thajudeen and Shehan Chamika Silva)