---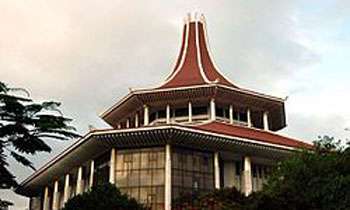 The hearing into the Fundamental Right petitions filed in the Supreme Court challenging the dissolution of Parliament resumed a short while ago.
The Supreme Court on November 13 granted leave to proceed with the fundamental rights petitions which sought a court order nullifying the presidential proclamation dissolving parliament and the petitions were fixed for argument on December 4, 5 and 6.
The Chief Justice nominated a fuller Bench comprising Chief Justice Nalin Perera, Justices Buwaneka Aluwihare, Sisira J. de Abrew, Priyantha Jayawardena, Prasanna S. Jayawardena, Vijith K. Malalgoda and Murdu Fernando of the Supreme Court to hear the fundamental rights petitions following a request made by the government.