---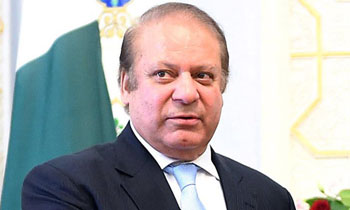 Pakistan's Supreme Court ruled on Friday that the disqualification handed to former Prime Minister Nawaz Sharif in the Panama Papers case was for life, Firstpost reported today quoting news channels.
Sharif had resigned in July after the Supreme Court disqualified him from holding office over the Panama Papers case.
A Dawn report said that the disqualification under Article 62 (1)(f) of Pakistan's Constitution is for life.
A bunch of appeals and petitions had challenged the length of disqualification under the article, according to The Financial Express.
The Supreme Court had reserved its verdict on the matter on 14 February.
At the last hearing, the government had argued that the length of disqualification should be left for the Parliament to decide, not the court, the report added.
The judges, however, ruled that according to the Constitution, those who are not "honest" and "truthful" as per law are banned from Parliament for life, Geo News reported.
The Dawn report further said Chief Justice Mian Saqib Nisar, who was heading the bench, remarked before the verdict was announced that the public deserves "leaders of good character."
Pakistan Tehreek-e-Insaf leader Jahangir Tareen was among the other lawmakers also disqualified under the said article.