---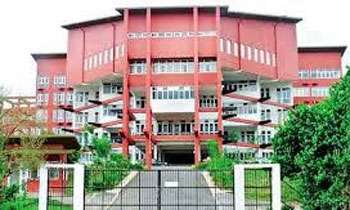 While stating that some SAITM students were psychologically affected due to the prolonged SAITM issue and undergoing medical treatment, the Student Action Committee of SAITM (SACS) urged the government to proceed with the decision to enroll SAITM students to General Sir John Kotelawala Defence University (KDU).
SACS Convener Shanaka De Saram told a news conference that SAITM students had been waiting for a solution to this problem for many years and hoped for a positive end to this issue each time the government announced various policy decisions.
He said the academic activities of SAITM students had come to a standstill and that they were depressed because their future seemed uncertain.
"Several students have sought medical treatment for depression. People say we are from affluent families, but only we know the struggle we are going through to earn a medical degree in a private university. The parents of many students have obtained loans to support their child's education," he said.
"Meanwhile, the academic staff has been compelled to resign because of financial constraints in paying their salaries and our academic programme is dying a natural death. The fate and future of these students have become uncertain," he said.
He said it was the government's responsibility to resolve this matter and added that the students were thankful to the relevant authorities for agreeing to transfer all students to KDU.
"However, to implement this decision, legislative amendments should be made for enrollment as it is a military institute. We are happy that one day we will be able to help our motherland through our expertise. We saved a lot of foreign exchange for the country by joining SAITM which would have otherwise been spent on foreign universities," he said. (Kalathma Jayawardhane)
Video by Sanjeewa