---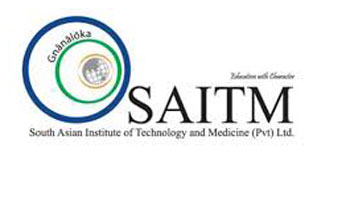 The Management of SAITM today said it would be co-operate with the policy decisions presented by the Government and the suggestions made by President Maithripala Sirisena.
In a media statement it said:
"Primarily among these is the recommendation to broad-base the institute's ownership by listing it on the Colombo Stock Exchange.
The South Asia Institute of Medicine and Technology (SAITM) is ready to cooperate with the Government on the suggestion to suspend the enrolment of new students.
"SAITM is willing to co-operate with regard to the suggestion to suspend the enrolment of new students with the Government in order to facilitate the implementation of the said proposals expeditiously subject to the court case which is now awaiting a Supreme Court decision," the statement said
"The Chairman and management are confident that the Government will at all times protect the freedom for education in the country. SAITM will extend its fullest support to the Government's efforts in maintaining quality and standards in medical education in Sri Lanka, across all medical faculties, state and non-State, sans discrimination," the statement add.