---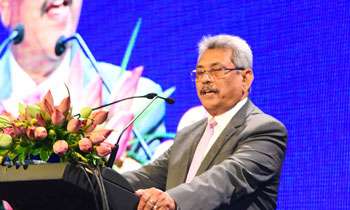 If Sri Lanka's economy is to develop to the level expected, measures should be taken to keep corruption out of State institutions, former Defence Secretary and the Chairman of the "Viyath Maga" Organisation Gotabaya Rajapaksa said yesterday.
Addressing the annual convention-2018 of the Viyath Maga organisation which was held in Colombo under the theme 'An Intellectually Inspired Sri Lanka', Mr. Rajapaksa said one of the obstacles to achieve economic growth was State corruption. "We should take measures to stop officials from indulging in corrupt practices. Also, it is of paramount importance that we have clean politicians and officials of high calibre in these institutions," he said.
Enumerating on the objective of "Viyath Maga", he said the world's economy was shifting towards the Asian Region and their objective was to make sure Sri Lankan professionals were prepared for this shift. "By the year 2030, China, US, India, Japan and Indonesia will dominate the world's economy as the five countries which have great economies in the world. Except for the US, the other four countries are from Asia. We are trying to get our professionals, researchers, innovators and entrepreneurs ready for this shift by 2030 and to elevate Sri Lanka's economy," he said.
While stating that economic growth is vital, Mr. Rajapaksa said proper education, innovation, profitable investments, efficient management of state resources and social security were needed to achieve a sustainable economy.
He also said people's requirements today have changed and apart from materialistic and cultural aspects they seek to fulfil social and democratic needs. "It is vital to respect the equality that exists among communities and to respect the values of each person," he said.
He said the country's economic reforms and law enforcement should go hand in hand. "In order to achieve economic growth, the rule of law should be maintained and the law should treat everyone equally. Everyone in the country should respect the Constitution,without going beyond this frame," he said.
He said the economy was not built on policies but on the people who implement these policies. "The economy is not about growth capital but about the people who invest the capital. The economy is not based on the statistics of exports but on the people who travel to work daily in buses as well as those who work as farmers or work in factories from 9 am to 5 pm," he said.
Several other speakers including Professor Rohan Gunaratne, Vidya Jyothi Dr. Bandula Wijeratne, Dr. Nalaka Godahewa, Mr. Mano Sekeram, Dr. Ismath Ramzy and Eranda Ginige spoke at the convention.
Former President and MP Mahinda Rajapaksa, other political leaders, MPs and invitees attended the convention.(Lahiru Pothmulla)
Video by Buddhi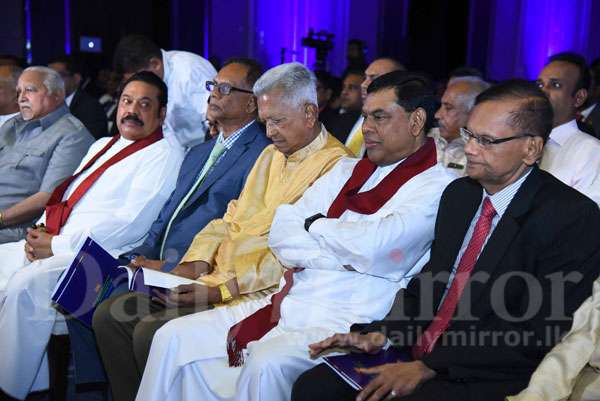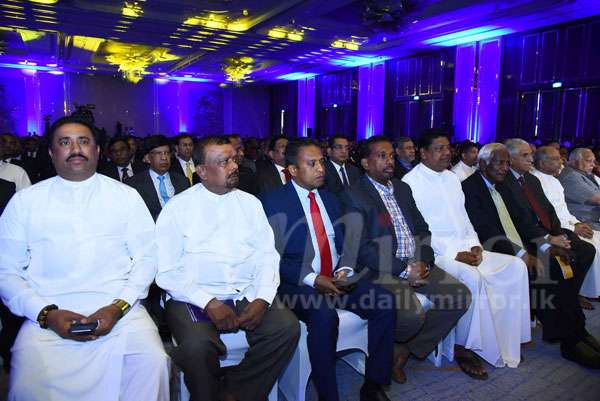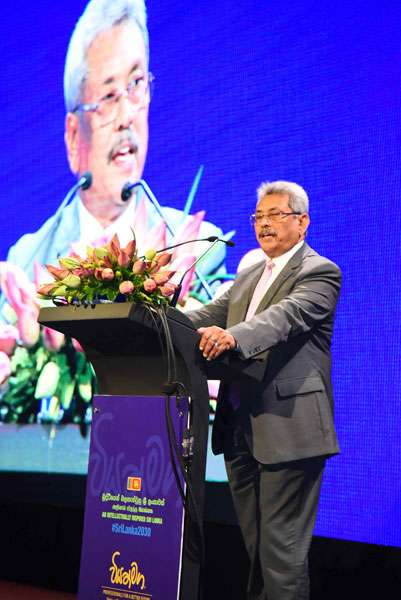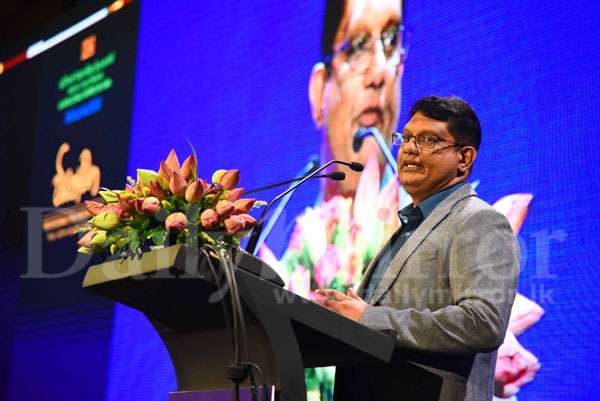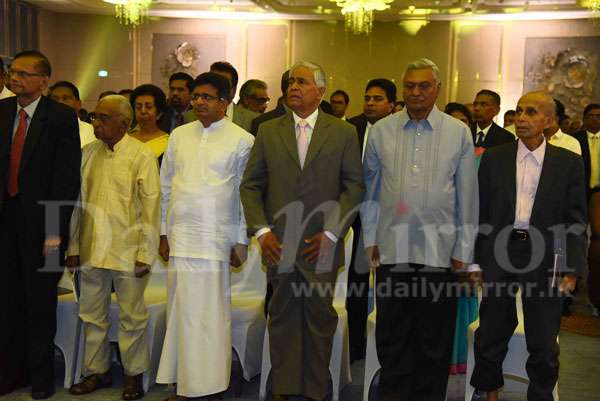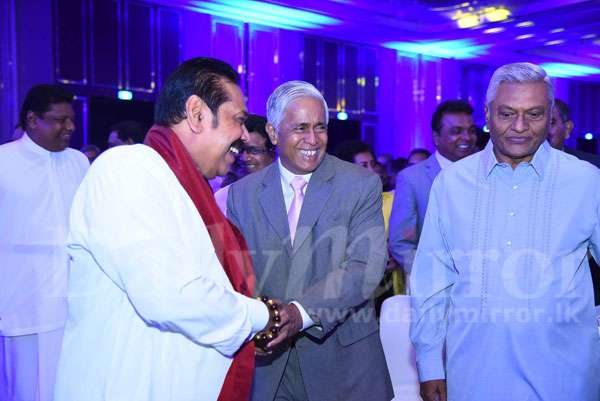 Pics by Kithsiri de Mel