---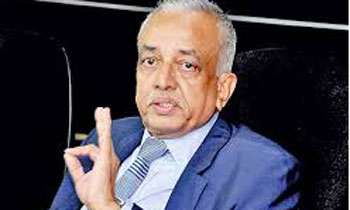 Development Strategies and International Trade Minister Malik Samarawickrama today requested Secretary to President Austin Fernando to disclose any list attached with the Bond Commission Report implicating the names of MPs alleged to have accepted funds from Perpetual Treasuries.
He, in his letter, wrote that certain sections of Social Media were naming MPs.
"I am informed that my name is also mentioned," he said.
"I wish to categorically state that I have not received any funds from the above mentioned company or person, as stated by me, under oath, while giving evidence before the Bond Commission," he said.
"In view of the above, I kindly request you to publish the names of all those who had received funds, if such a list in the Bond Commission Report or available with the Attorney General's Department or the Law Enforcement Authorities," he wrote.