---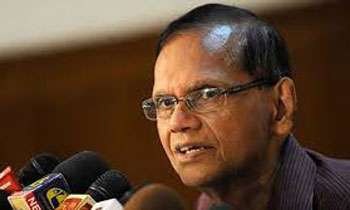 Sri Lanka Podujana Peramuna (SLPP) Chairman G.L. Peiris said the removal of Ranil Wickremersinghe from the Premiership by the President was constitutional.
He told a news conference that when one party of the national government withdrew from the government, the term of the Cabinet expires consequently leading to the cancellation of the term of the Prime Minister.
"The Prime Minister can function only when the Cabinet continues to operate. As the UPFA withdrew from the national government, Ranil Wickremesinghe no longer can function as the Prime Minister," he said.
Video by Damith