---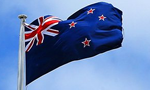 Kiwis have voted to keep their existing flag after a national referendum. The existing New Zealand's national flag won 56.6 per cent of the vote, compared to 43.2 per cent for the silver fern flag.
The total number of votes received was 2,124,507 - a turnout of 67.3 per cent, the New Zealand Herald reported today.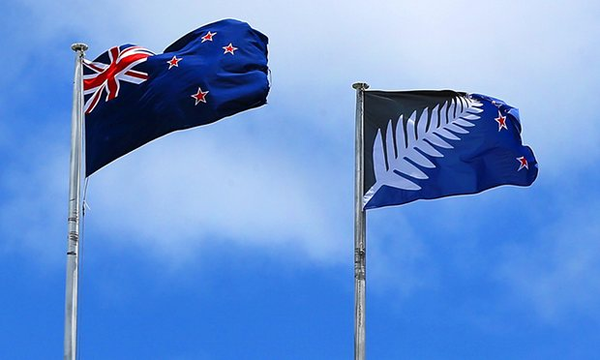 (The current New Zealand flag and the blue and black Kyle Lockwood-designed flag fly on a building in New Lynn, Auckland. Photograph: Fiona Goodall/Getty Images)
Prime Minister John Key says he is disappointed with the flag result and that the National Government will not revisit the issue under his leadership.
Mr. Key, speaking to reporters at Auckland Airport this evening, said that he respected New Zealand's choice of flag.
He took some positives from the result, pointing out that nearly 1 million people will have voted for change by the time the final results came in.
Mr. Key also defended the process, saying it was lengthy and considered.
Asked whether the referendum process had been worth $26 million given it led to no change, he said it had sparked an "enormous", healthy debate across the country. "You can't shy away from a debate or a discussion about nationhood," he said.
Just because the referendum did not produce the outcome he wanted "doesn't mean it wasn't a worthwhile process".
"We ... as a country had a nationwide discussion about our flag, about nationhood, about what we stand for," Mr. Key said.
"And I think that's been an important discussion we not only should have had, but must always have.
"I don't think we should shy away from ... contentious issues just because they are by nature contentious."
Mr. Key said he would now be supporting the current flag.