---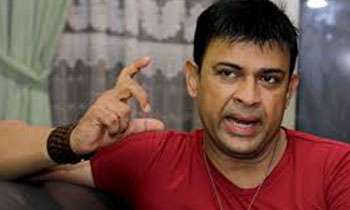 Deputy Minister Ranjan Ramanayake had commented on the Indian film Kaalaa where he had criticized Indian director Pa. Ranjit and his movie Kaalaa which features Superstar Rajinikanth.
"Please don't ruin your career by acting in Ranjit's films, I am telling you this as a fan of yours. I also have the right to comment as a fan," Ramanayake said in a recent statement.
The story of the movie is about a politician, who promises to clean up India and grabs lands belonging to people once he came to power.
"This concept is good but a superstar such as Rajinikanth should not act in such a movie," Ramanayake, who is also an actor, said.
"If a Sri Lankan watches this movie he would think it is about former Defence Secretary Gotabhaya Rajapaksa," Ramanayake added.
A video clip in which Ramanayake criticizing the Indian movie maker and commenting on the Indian superstar has been aired by the Indian media and it is reported that Indian superstar and the movie director are being criticized by a Sri Lankan Actor.
Asked whether Rajinikanth or Director Ranjit had responded to his comments, Mr Ramanayake said both had not responded yet.
This is the latest drama, which the Deputy Minister had got into as he was seen talking to astrologer Sumanadasa asking him whether he advised former Defence Secretary when the latter was constructing a house.
The astrologer denied it. At another instance, he got his uncle Professor Carlo Fonseka to tell the media how he funded his nephew's election campaign. (Yohan Perera)