---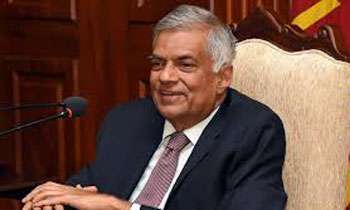 Prime Minister Ranil Wickremesinghe is likely have a meeting with his MPs who are concerned about not getting ministerial portfolios, Ratnapura district UNP Hesha Withanage said yesterday.
He said on Sunday that seven MPs including him would act independent of the party in Parliament when the expenditure head for the Ministry of International Trade is debated and taken up for voting during the committee stage of the upcoming Budget.
"I and several other MPs visited Minister Malik Samarawickrama's office recently. There was no one to talk to us and we realized that there was no point in giving a ministry to Mr. Samarawickrama. We asked the Prime Minister to remove Mr. Samarawickrama from the Cabinet," Mr Withnage told Daily Mirror .
MP Chaminda Wijesiri said there were many MPs who are willing to act independently when expenditure heads of ministers who ignore their requests pertaining to grassroots level members of UNP are debated during the committee stage. "We have made certain requests from ministers and if they refuse to heed to our requests we will not vote for their expenditure heads," he said.
When asked whether they would meet the Prime Minister today to discuss their issues, Mr. Wijesiri said there would not be a formal meeting but they would state their case if the Prime inquires about their concerns. All MPs have been invited for the New Year breakfast hosted by the Prime Minister at Temple Trees this morning. (Yohan Perera)