---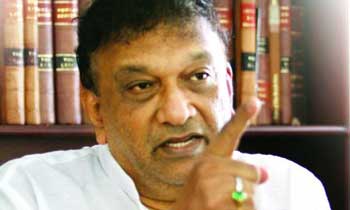 Prime Minister Ranil Wickremesinghe is one of the few matured political leaders in the Asian region, Leader of the House and Minister Lakshman Kiriella told Parliament after moving the motion of felicitation to pay tribute to Mr Wickremesinghe who marked his 40th anniversary since becoming an MP today.
"Mr. Wickremesinghe is well known around the world as a leader with experience," Mr Kiriella said.
"He is a leader who never becomes aggressive but one with a vast knowledge," he added.
Mr Kiriella said the passing of the19th amendment in Parliament was one of the recent political victories while the introduction of oversight committees was another.
"Having entered politics in 1977 he worked as a Deputy Minister, a cabinet minister and finally served as Prime Minister four times," he said.
Mr Kiriella added that school text books were given to school children for the first time during Mr Wickreemsinghe's tenure as the Minister of Education. He said the Prime Minister initiated the setting up of university colleges to train teachers. "The National Youth Council was also a brainchild of Mr Wickremesinghe," he added. (Yohan Perera)