---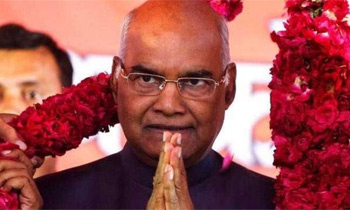 National Democratic Alliance's (NDA's) Ram Nath Kovind has been elected the next President of India, the NDTV reported.
The government-backed candidate won two-third of the votes cast by an electoral college of MPs and state lawmakers.
Flowers and extra security had arrived at the former Bihar governor's home in Delhi long before the official announcement and sweets were passed around at his hometown in Uttar Pradesh. Mr Kovind, 71, will be sworn in on July 25.