---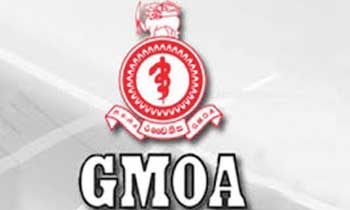 The Government Medical Officers' Association (GMOA) today alleged that Health Minister Rajitha Senaratne was giving all assistance to Dr. Nevil Fernando to recruit 300 more students to the South Asian Institute of Technology and Medicine (SAITM) despite the government's order to suspend student enrollments to SAITM.
GMOA media spokesman Dr. Samantha Ananda told the media that the government allocated Rs. 300 mn annually for the maintenance of SAITM.
"Despite our exposure that SAITM was not maintaining required standards, the government and specially Dr. Rajitha Senaratne is safeguarding this institute. We cannot fathom why the government is spending a lot of money on something which has no value," he said.
He also said the SAITM issue had triggered plenty of other problems and thus it had tarnished the image of Sri Lanka and paved the way to create a dearth of professional doctors in the country.
Meanwhile, GMOA Secretary Dr. Haritha Aluthge said as the government had turned a blind eye on that issue, a crucial discussion would be held with President Maithripala Sirisena tomorrow on the SAITM controversy.
"If a satisfactory solution on the SAITM issue is not forthcoming, we will not hesitate to launch trade union action in the near future," he added. (Sheain Fernandopulle)
Video by Buddhi