---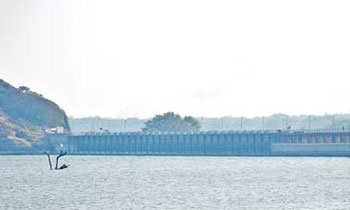 The Movement for Land and Agriculture Reform (MONLAR) yesterday claimed that the constructions of the proposed drinking water supply project based on the Rajanganaya Reservoir was still in progress despite statements made by the authorities that it had been suspended.
MONLAR member environmentalist Sajeewa Chamikara told the Daily Mirror that claims on the suspension of the said project was completely inaccurate and added that no such order had been made declaring the suspension of its ongoing constructions.
"Following the tense situation that occurred in Thabuththegama last month when farmers expressed their displeasure on this project, even a government minister had claimed that this project would not be continuing at the same place and it will be taken to Neelabamma area. However, the constructions are still in progress," he added.
He said it was not very simple to move this project to some other area or to suspend it since agreements had been made and cabinet papers had been approved with regard to it. He also said accordingly the possibilities were less for them to belive on the suspension of this project.
He said no agreement had been reportedly made so far on moving this project to another place or on its suspension. He also said the continuation of this project would risk the livelihoods of the thousands of farmers and the lives of thousands of people who were living there.
"As per the claims of these authorities, they are using water from the Rajanganaya Reservoir for the Thambuttegama water supply scheme due to the heavy demand for drinking water and the prevalence of kidney patients in the area," he said.
He said however if the water in this reservoir would be used for the consumption of kidney patients it would risk their lives since the water in this tank were mixed with chemicals including agro-chemicals; "The authorities should take immediate measures to avoid this mishap," he added.
Meanwhile, Anuradhapura District Secretary, Government Agent R.M.Wanninayaka said the suspension was still valid and added that no construction with regard to the said project had reported during this period.
"However, the final decision on this project has not been made yet," he added. (Kalathma Jayawardhane)