---
Issues, if there are any, pertaining to UNP leadership could be amicably resolved in the same way which the question with regard to the presidential candidate was solved after the presidential election, Non-Cabinet Minister Ajith P. Perera said today.
Minister Perera made this remark in response to a question raised by the journalists as to who would become the leader of the party in the event New Democratic Front Candidate Sajith Premadasa emerges victorious at the presidential election.
"There is no issue on the leadership at the moment as the current leader will remain for five years till 2024. We can resolve any issue that may come up about it in the same way we resolved the issue pertaining to the candidacy," Minister Perera said.
Also, he said the incumbent Prime Minister Ranil Wickremesinghe would remain as the Premier even if SLPP candidate Gotabaya Rajapaksa emerges victorious at the presidential election.
"It is the person who commands the majority in parliament that should become the prime minister as per the 19th Amendment to the Constitution.
"Premiership could only be changed after the general elections," he said.
He said the current parliament cannot be dissolved until such time it competes for four and half years of its term. He added that this parliament completes four and a half years only on February 17, 2020.
"One does not have to name a prime ministerial candidate at a presidential election as this particular poll is held only to elect a president," he added.
At the same time, Mr Premadasa's camp challenged the SLPP candidate, Mr Rajapaksa, to come for a serious debate before the presidential election.
Minister Perera said he would pose this challenge on behalf of Mr Premadasa's camp.
"We propose to hold three public debate on separate topics before the presidential election as it is done in the USA. We are saddened that Mr Rajapaksa did not participate in the debate on Saturday which was organised by the March 12 movement," he said. (Yohan Perera)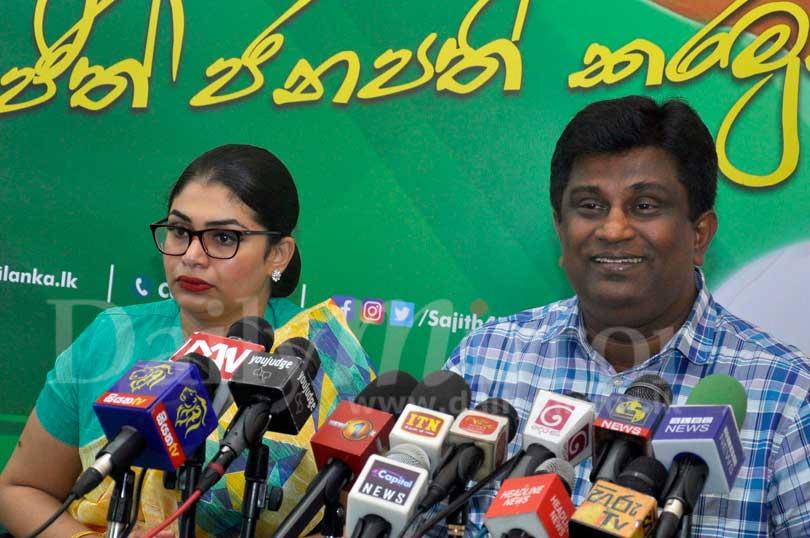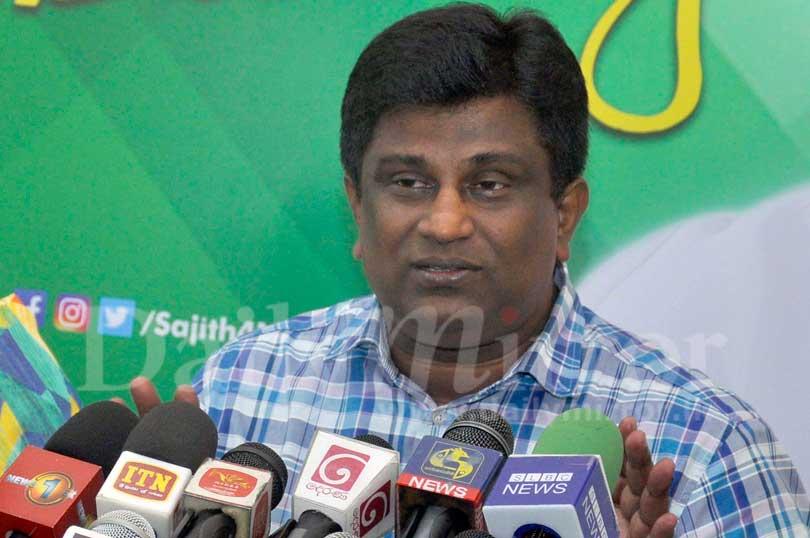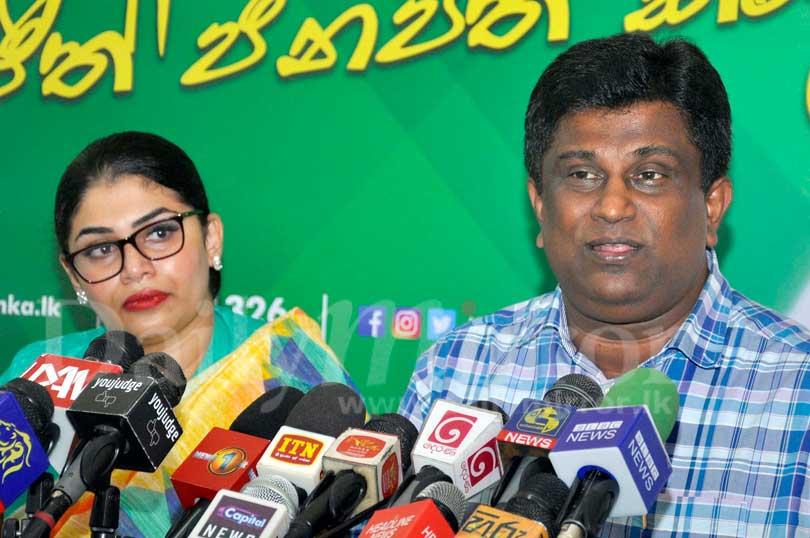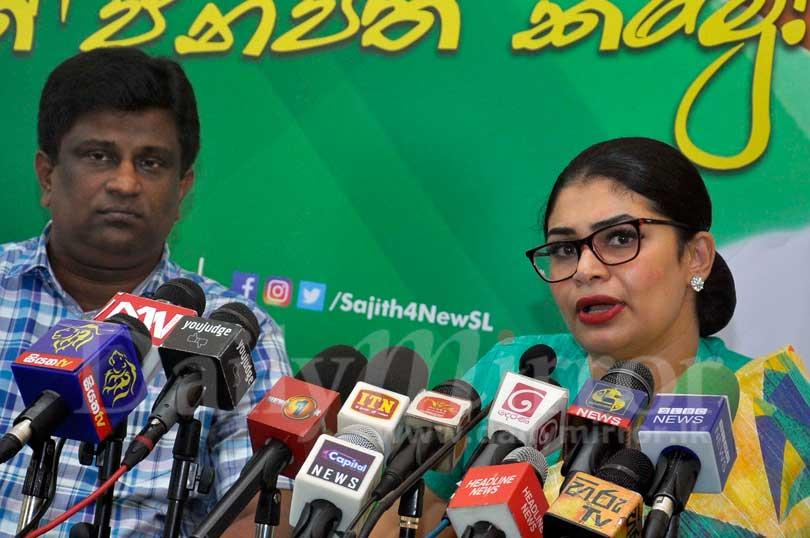 Pix by Nisal Baduge