---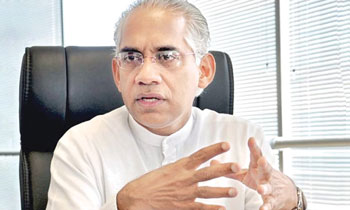 Public servants need not be afraid of being faulted in case of circumventing laid-down procedures to help the flood and landslide-affected, Public Enterprise Development Deputy Minister Eran Wickramaratne said today.
He said priority at this moment should be to help the victims and not to bring down vehicles.
The deputy minister said the government had requested all state banks to help small and medium business enterprises which has been affected by the floods. However, he said an assessment as to the extent of the damage or the number of such business that have been affected.
The deputy minister said it was essential to obtain the services of geological experts to carry out a test on the composition of Sri Lanka's soil to determine the underlying causes for the landslides. "One of the reasons may be the movement of the top soil but a proper study has to be made so that government could take necessary steps to prevent landslides in the future," he said and underscored the fact most of those who died were from landslides rather than from the floods. (Yohan Perera)