---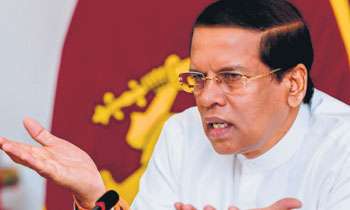 President Maithripala Sirisena today called for an investigation into the case where teargas was fired on a group of Buddhist monks holding a protest near the presidential secretariat.
The presidential media division said the President expressed regret over the incident where the monks were teargassed when they arrived to hand over a letter.
The Police fired teargas during a protest by some Buddhist monks calling for the release of the Ven. Galagodaatte Gnanasara Thera.
They also used water cannons to disperse the protesting monks. The PMD said the President had not been notified about the monks' arrival at the presidential secretariat.
After the incident, the monks met the President for a discussion where they handed over a letter requesting the release of Gnanasara Thera who was jailed after he was found guilty of contempt of court.