---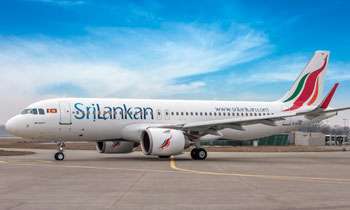 SriLankan airlines had signed an agreement to buy two aircraft simulators in 2011 amounting to US$ 28 million by violating the procurement guidelines, Acting Chief in Service Delivery Capital Ranjith Ranatunga informed the SriLankan Airlines Commission yesterday.
He informed the Commission that on October 2011, SriLankan decided to procure the two simulators given the high cost of sending cadets to be trained overseas.
"From 1979 to 2011 we sent cadets and instructors to various foreign destinations, for example Singapore, Malaysia, France (Toulouse), Germany (Frankfurt) and London to be trained and certified. Pilots should undergo routine simulator tests twice a year. Therefore considering all these practices, we had to spend about US$ 1,400 per hour on average for using a simulator".
Ranatunga said that they have been able to save about US$ 150 per hour for having a simulator in the country. However, if the proper process had been followed, a lot more could have been saved.
SIM-Industries BV was chosen as the supplier of simulators in 2011 but this was not done according to the procurement manual of 2009. There was no competitive bidding, no technical evaluation or shortlisting, as detailed in the manual and the little known SIM-Industries BV was chosen by the UL management at that time.
"There are well known flight simulator manufacturers like CAE and Thales but we didn't call for them to place their bids. We chose SIM and in fact this was the first Airbus simulator that they had built. They built simulators only for Boeing earlier.
"However, we went ahead and agreed on a deal without any bidding process or even a project proposal. When I inquired about this from former Flight Operations Head Druvi Perera - who was instrumental in this deal - he admitted that they didn't follow procurement guidelines. He said 'we spoke to some people and went ahead," Ranatunga said adding that it was Druvi Perera and former CEO Manoj de Vass Gunawardane, who played a major role in coming to this agreement.
"Moreover, in a paper presented by Mr. Perera, in which he had stated that Rs.20 million would be needed to construct a building to house the two simulators. These devices need to be placed in a sterile premises with 24-hour air conditioning and in an uninterrupted high quality power supply. However, Navin de Silva who replaced Perera, found that Rs.112 million was needed for the construction.
Instead of an outright purchase, SriLankan agreed to pay a monthly rental of around €77,000 for the use of the A330 flight simulator following a 10% down payment initially. UL gets 2,000 hours free for the A320 simulator and after which, €315 should be paid per hour".
However, the €77,000 was when SriLankan has a fleet of seven aircraft. But now UL has a fleet of 13 and the airline pays €5,500 per month for each additional aircraft. (Yoshitha Perera)