---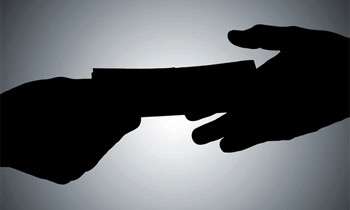 The principal of a leading school in Horowpathana was arrested by the Bribery Commission officials for accepting Rs. 5,000 as a bribe.
Bribery Commission Director (Investigation) SSP Priyantha Chandrasiri said the principal has allegedly solicited a bribe of Rs. 10,000 from the parents of a student in Morawewa to enroll a child to the Grade 6.
The principal was arrested while accepting Rs. 5,000 in his office today.
He would be produced in the Horowpathana Magistrate's Court.(Darshana Sanjeewa)