---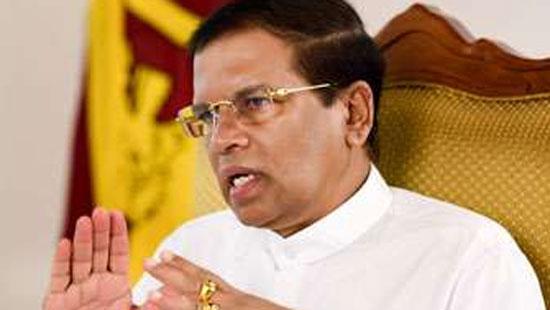 President Maithripala Sirisena is reported to have instructed the Cabinet to terminate the government's engagement with Allianz Sri Lanka firm to provide life health insurance to schoolchildren under the scheme named 'Suraksha'.
At yesterday's Cabinet meeting, the President expressed displeasure over the move to team up this foreign company disregarding Sri Lanka Insurance Corporation.
However, Education Minister Akila Viraj Kariyawasam disliked the President's idea. Discussion will be held today with all the stakeholders in this regard.
The Cabinet approval was given in January to engage this company to provide health insurance to 4.3 million schoolchildren this year. At the last instance, it was given to Sri Lanka Insurance Corporation (SLIC). After the denial of tender for this, SLIC went before the Procurement Appeal Board.
The government launched this insurance scheme for schoolchildren on October 1, 2017. The coverage till November 30, 2018 has been given to SLIC. (Kelum Bandara)