---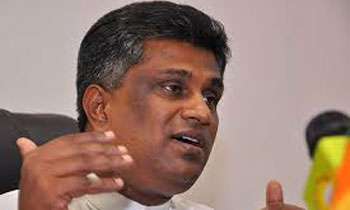 Welcoming the statement made by President Maithripala Sirisena that death sentence will be given to those convicted of drug-related offences, Minister Ajith P. Perera yesterday said the President should turn his words into action.
Minister Perera told a press conference yesterday that President Sirisena could make a start by subjecting those who are already found guilty of drug-related offences to death sentence.
"President has been harping about subjecting those who are guilty on drug-related offences to death sentence for some time and it is time he put his words into action. Therefore he should make a start by executing those who have already found guilty on drug-related offences," the Minister said.
"This is my personal view. Isn't it a good thing that even one UNPer is welcoming one thing which President is trying to do?" he questioned.
However, Minister Perera said it would be not advisable to emulate Philippine President Rodrigo Duterte as both the Sri Lankan population and the world would get worried in such as a situation. "It is better to file action against those who are charged with drug-related offences and execute them if they are found guilty. However, one should not kill them on the roadside without taking legal action as it is done in the Philippines," he said.
Referring to a question raised by the journalists on elections the Minister said provincial council elections should be held without delay as all parties have agreed to hold it under the proportional representation system. (Yohan Perera)
Video by D Ruwandi