---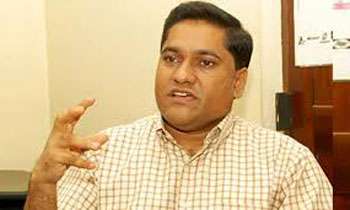 The Janatha Vimukthi Peramuna (JVP) said today the President's claim that 19th Amendment to the Constitution was brought in haste was baseless and said it was discussed for months prior to its approval in Parliament.
JVP MP Vijitha Herath told a news conference that the President was trying to take the credit for positives in 19A while passing the buck on the negatives to others.
"The discussions on the 19A were ongoing even before the death of Ven. Maduluwawe Sobitha Thera. It was definitely not brought about in haste but there was a delay in the process. The 19A which was to be passed on March 12, 2015 was finally passed on April 27, 2015," he said.
The MP said it was the SLFP MPs who changed the positive aspects of the 19A including that of the clause to prevent crossovers.
"The 19A can be considered as an amendment passed in parliament with a remarkable majority. Those who criticize it today also voted for it. President's extreme powers were scrapped from 19A while it also removed the President's powers to dissolve parliament after one year. The 19A changed it to four and half years," he said.
The MP said the President should at least now admit to his political coup and listen to the majority in Parliament without so blatantly violating the Constitution any further.
"At the SLFP convention, the President said he would resolve the crisis within seven days but now he is saying that he is waiting till the Supreme Court decision. He is continuing to consistently contradict himself,' he said.
The MP said the judiciary was functioning impartially because of the steps taken to ensure an independent judicial system in the country through the 19A.
He said the President and the Rajapaksa faction are now claiming that a general election was the only solution to the political crisis and if so the President should have dissolved parliament on October 26.
Meanwhile, the MP said the JVP would not support any motion to reappoint Ranil Wickremesinghe to the post of prime minister. (Ajith Siriwardana)
Video by Buddhi