---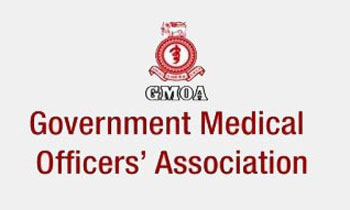 The President and Prime Minister should immediately respond to the Mahanayake Theras request of resolving the SAITM issue as soon as possible, the Government Medical Officers' Association (GMOA) said today.
Addressing a press briefing GMOA Spokesman Dr. Samantha Ananda warned that the issue could be further aggravated if the 'two first citizens' of the country remained silent on the matter.
He said that the Theras made the statement considering the inconvenience to the public because of the issue.
"Both the President and the Premier cannot just disregard the Theras' statement as they are respected by the whole nation. As a country with traditional and religious values, the government should respect the Mahanayake Theras' word without looking at the matter with hatred. The President and the Prime Minister cannot reject the request made by the Theras," he said. (Thilanka Kanakarathna)
Video by Buddhi