---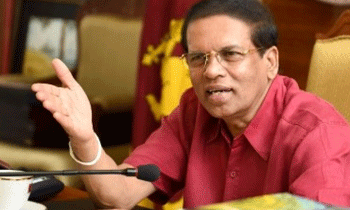 The government sources said that President Maithripala Sirisena would forward the report of the Bond Commission to the Attorney General for prosecuting the accused.
The Commission appointed by the President for inquiring into the Central Bank Bond issues that took place in 2015/2016 had been handed over to the President by its members last Saturday.
It is learnt that there are 1,400 pages and 100 annexes including evidence given by 70 persons.
The Supreme Court judge K.T. Chithrasiri acted as the chairman and other members were Supreme Court judge Prasanna Jayewardena and Retired Deputy Auditor General Kandasamy Velupillai. (Ajantha Kumara Agalakada)