---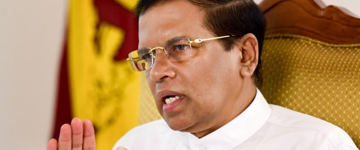 President Maithripala Sirisena today rejected the news report that appeared in the Sydney Morning Herald website that he and his adviser allegedly demanded a political "donation" to be paid by the iconic Snowy Mountains Engineering Company (SMEC) when he was the Minister of Agriculture and Agrarian services in 2009.
In a statement issued by the President's media unit said that the President had no involvement or connection with the incident and that he had instructed the Attorney General to take further action necessary in this regard.
He further reiterates that he had never been involved in or supported any corrupt activity in his political career.