---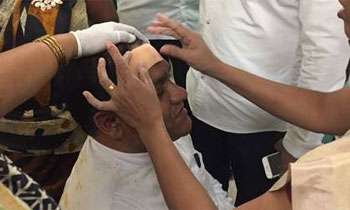 The Janatha Vimukthi Peramuna (JVP) today said President Maithripala Sirisena had failed to keep his promise to control his MPs.
JVP MP Vijitha Herath, who came under a chilli powder attack, told the Hindu that the President yesterday promised to control his group.
"He violated that promised today. He asked us to amend the motion which we did but his group behaved like beasts," he said.