---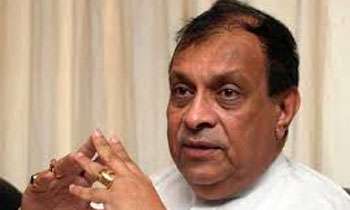 Speaker Karu Jayasuriya said that just as in the past when there were certain individuals that betrayed the nation for money, it was a matter for concern to see that even today there are power-hungry politicians who are willing to betray the country in their quest for power.
He also said, "That is why now more than ever we are calling for national unity. When we gained independence in 1948, Sri Lanka and Japan were on an equal footing economy wise. Today, however, Japan is so advanced while we are lagging behind. This is because they are united as a nation," the Speaker emphasised.
His observations came during a speech given by him at the 199th Commemoration Ceremony and the unveiling of the Statue of Madugalle Nilame in Matale.
Maduglle Nilame was called unpatriotic and a traitor by British invaders. However, taking into account the brave leadership to Uva-Wellassa independence struggle in 1817 - 1818 President Maithripala Sirisena had taken steps recently to declare him and those who fought alongside him in the struggle, patriots.
During the event, the unveiling of the statue of the brave patriot Madugalle Nilame took place in front of the Matale library where floral tributes were also placed at the foot of the statue. Thereafter a website describing the feats of Madugalle Nilame was also launched followed by a lecture was delivered Professor Viraj Balasuriya of the University of Visual and Performing Arts.
Deputy Minister of Plantation Industries, Laxman Wasantha Perera was also in attendance. (M.W.Somaratne and Ravindra Viraj Abayasiri)