---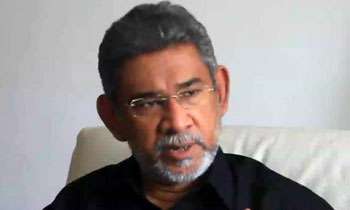 Parliament's High Post Committee yesterday approved the nomination of former Ambassador Dr. Dayan Jayatilake as Sri Lanka's envoy in Russia, despite the Janatha Vimukthi Peramuna (JVP) and the Tamil National Alliance (TNA) opposing it, it is learnt.
President Maithripala Sirisena nominated him to the post. However, there were some disagreements at the High Post Committee of Parliament.
It is a parliamentary committee that affirms appointment to key positions such as ambassadors, high commissioners and chairmen to government institutions after considering their qualifications. There were some civil society organizations that raised objection to Dr. Jayatilake's appointment.
Despite the approval of Dr. Jayatilake's nomination, the High Post Committee decided to write to the President saying that the conduct of Dr. Jayatilake was unsatisfactory, especially after he was called before the Committee. (Kelum Bandara)