---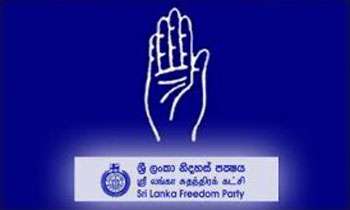 The Sri Lanka Freedom Party (SLFP) has virtually split into two factions over the question of whether it should remain in the government in the aftermath of the no-confidence motion against Prime Minister Wickremesinghe.
The sixteen SLFP ministers, deputy and state ministers who voted for the motion insisted, at Monday's SLFP Central Committee meeting, that they be allowed to quit the unity government with the United National Party (UNP).
Minister Anura Priyadarshana Yapa was the first to air his views on this matter and said the party should sever links with the government. He was followed by Minister S.B. Dissanayake and Minister Dayasiri Jayasekara who also endorsed these views.
However, according to reports the 25 SLFP ministers, deputy and state ministers who were absent during the vote on the no-confidence motion, were keen to remain in the government resulting in the SLFP being unable to take a final decision on the matter.
The CC will meet again tomorrow for further discussions. (Kelum Bandara)