---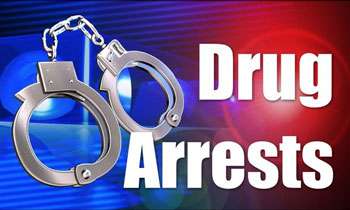 A total of 95,797 suspects have been arrested by the police during raids carried in 2018 on possession with toxic drugs such as heroin, cocaine, hashish, cannabis and methamphetamine (ice), Police Spokesman SP Ruwan Gunasekera said yesterday.
He said a total of 736 kgs of heroin which has a street value of Rs. 8.8 billion had been seized last year while the number of arrested suspects on possession of heroin was 40,860.
"A total of 54,575 suspects have been arrested with 4,585 kgs of Cannabis or Kerala Ganja while 259 suspects were arrested on possession with 6 kgs of methamphetamine (ice).
SP Gunasekera said a total of 19 kgs of cocaine which has a street value of Rs 285 million had been seized during last year's raids. He said 17 suspects were arrested on charges of possessing cocaine.
"At least 86 suspects were arrested last year by the police with a total of 13 kgs of hashish,' he said. (Darshana Sanjeewa)